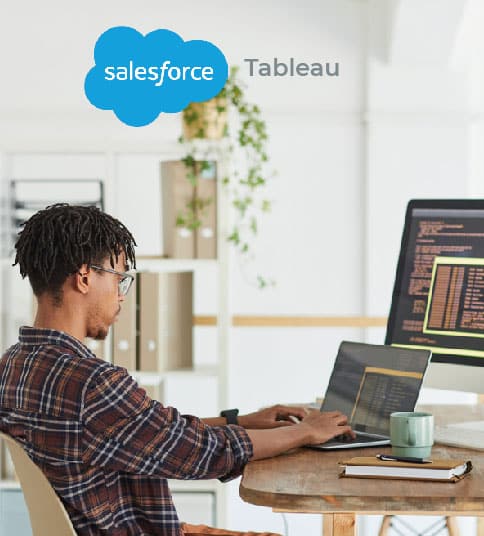 Tableau
With Tableau, Comforth Easyfront provides a complete overview of your business and allows you to enhance your customer knowledge.
Tableau allows you to securely consolidate all your company's data, both internal and external. You can easily visualize your data through interactive views and thus change your strategy in real time.
Tableau helps you:
Track and predict the performance of your sales teams
Centralize and manage your data from different sources
Generate financial dashboards that provide a global or local analysis of the company
Improve your employee productivity by optimizing your resource scheduling
Optimize inventory, streamline transportation and deliver on time
Want to go a step further side by side?
Do you have a key project to conduct? Need to adapt or, on the contrary, lead the way? We look forward to hearing your challenges and working on their solutions!