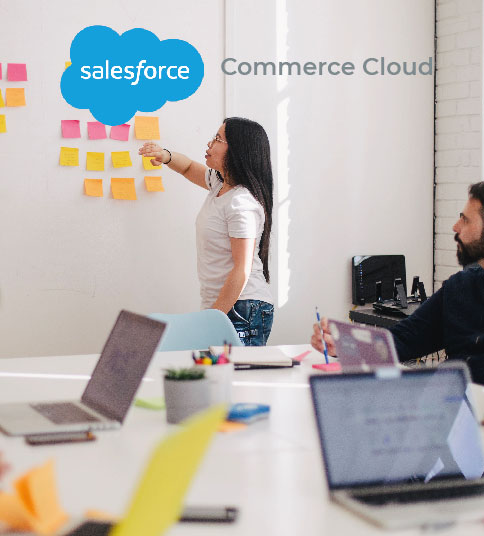 Commerce Cloud
With Commerce Cloud, Comforth Easyfront helps you develop a B2B or B2C e-commerce experience
Commerce Cloud helps provide consumers and stores with a personalized, optimized customer service and experience whether online or in-store. Thanks to the unified, omnichannel customer journey, you are connected to your buyers across all channels (mobile, websites, stores, social networks) and you can meet their needs and build loyalty. Your sales teams have a 360-degree view of customer activity and can proactively respond to enquiries.
With Commerce Cloud, you are able to:
Gain real-time visibility of inventory and order life cycle
Gain real-time access to online stores and their order history
Build effective customer journeys to reduce shopping cart abandonment, increase conversion rates and thus your revenues
Connect to social networks and further enhance your communication
Build customer loyalty and encourage repeat purchases
Our customer cases
Want to go a step further side by side?
Do you have a key project to conduct? Need to adapt or, on the contrary, lead the way? We look forward to hearing your challenges and working on their solutions!