Development of AppExchange apps
Help software publishers to build an application on Salesforce and make it available on AppExchange
Offer summary
Objectives
Help software publishers to build an application on the Salesforce platform and make this app available on AppExchange.
The release of an app on AppExchange is subject to a full security review by Salesforce to ensure that end customers have the best possible experience when using apps from AppExchange.
It requires in-depth knowledge of the standards and compliance with the development methods imposed by Salesforce.
Our offer gives you the ways and means, and the best practice to create your applications in compliance with these standards.
Benefits
We guarantee a successful security review.
Our expertise also allows us to produce apps very quickly.
Implementation
We support you in 3 steps:
We conduct a technical and functional architecture review to validate the use cases in strict compliance with Salesforce standards.
We then develop the app in constant contact with the customer.
Lastly, we support the customer through the security review phase conducted by Salesforce until final validation.
Salesforce Technologies used
Platform
Sales Cloud
Service Cloud
Field Service
Community Cloud
Our References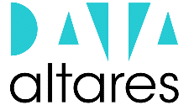 Want to go a step further side by side?
Do you have a key project to conduct? Need to adapt or, on the contrary, lead the way? We look forward to hearing your challenges and working on their solutions!