Sales Cloud
With Sales Cloud, Comforth Easyfront brings value to your sales force, maximizing their success rate.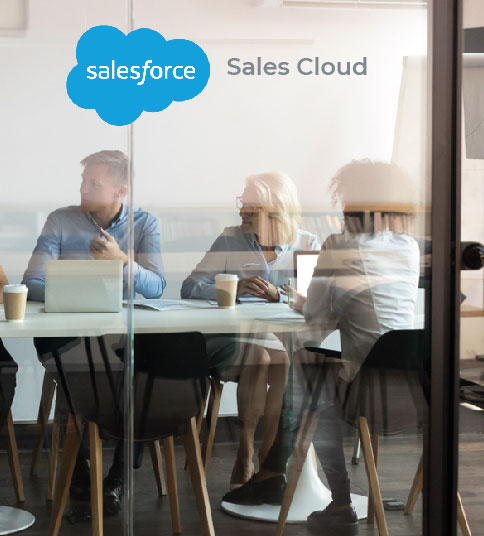 Sales Cloud
Sales Cloud provides your sales force with powerful features to increase their productivity and conversion rate. These functions also allow you to decrease your customer churn, and reduce your sales costs while maximizing your revenues.
What Sales Cloud offers:
Automation of repetitive business tasks to increase efficiency.
Implementation of individual dashboards to track your activity and ensure nothing is forgotten.
Implementation of management dashboards to monitor your teams, so you can anticipate and make the right decisions.
360-degree view of your customers so you can track your relationship and collaborate with other teams.
Drafting of workflows to speed up the transfer of information and decision-making.
Mobile use so you can work when and where your teams want.
Our customer cases
Want to go a step further side by side?
Do you have a key project to conduct? Need to adapt or, on the contrary, lead the way? We look forward to hearing your challenges and working on their solutions!