Community Cloud
With Community, Comforth Easyfront provides an effective solution to help open your CRM to all your networks.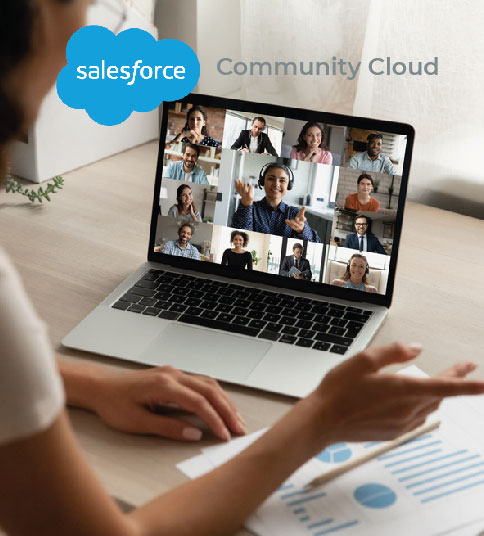 Community
Community simplifies and reduces the time it takes to make information or new services available to your network of customers, partners, suppliers, etc.
You can thus offer new services to your customers that save them time with powerful features:
Accessible self-service features to expand your business presence.
Set up mutual aid communities to resolve issues and reduce the burden on your teams.
Constant interaction with your network of partners, business introducers etc. to speed up your sales, and automate the associated reporting.
Access to your knowledge bases to speed up information gathering.
Access to your customer service via incident opening features to reduce your incoming call volumes and automate their tracking.
Our customer cases
Want to go a step further side by side?
Do you have a key project to conduct? Need to adapt or, on the contrary, lead the way? We look forward to hearing your challenges and working on their solutions!