Marketing Cloud
With Marketing Cloud, Comforth Easyfront meets your needs for high volume distribution in a BtoC context.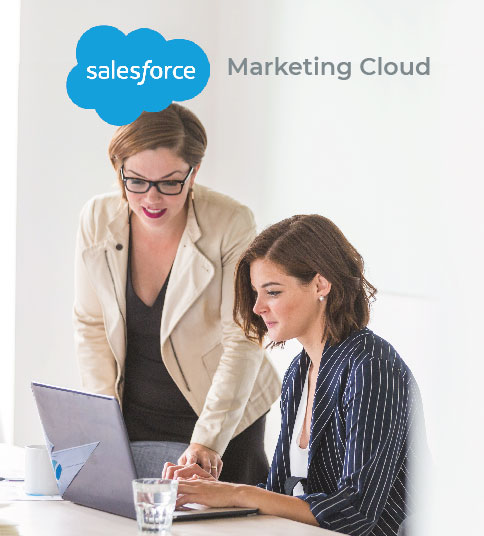 Marketing Cloud
Marketing Cloud is Salesforce's BtoC solution that lets you streamline your customer journeys and build an effective multichannel presence. Thanks to powerful features, your customer experience with your brands takes on a new dimension and your marketing operations become relevant and profitable:
Customer segmentation.
Implementation of simple or complex customer pathways with rebounds.
Multi-channel interaction with your other marketing and sales tools (display, merchant sites, stores, social networks, etc.).
Advanced reporting.
Team marketing planning.
Our customer cases
Want to go a step further side by side?
Do you have a key project to conduct? Need to adapt or, on the contrary, lead the way? We look forward to hearing your challenges and working on their solutions!