Platform
Customize your environment according to your business needs and go further with Comforth Easyfront.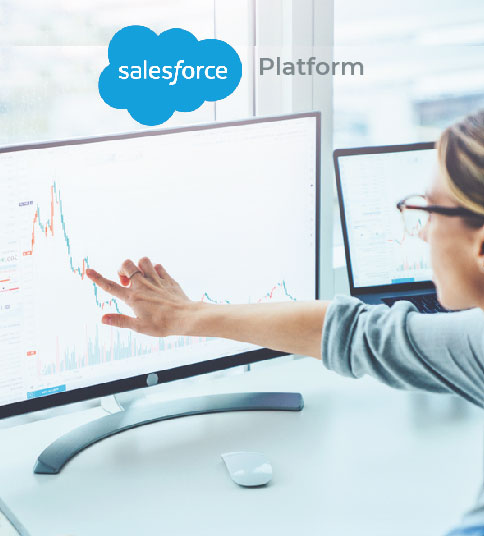 Platform
By leveraging all the tools found in Salesforce Platform, you can build powerful applications and improve your customer experience and interactions with your employees.
Force.com and Heroku, the two Salesforce platforms allowing app development for the cloud. The first is centered on Apex and Visualforce, while the second allows development in many languages including Ruby, Java, Python or NOde.js.
Lightning, the framework for developing websites, apps and features for Salesforce Clouds, avoiding the complexity of Apex code.
Shield, which stores and encrypts your sensitive data while enabling search and workflow capabilities.
Thunder, the Salesforce IoT Cloud development infrastructure.
Our customer cases
Want to go a step further side by side?
Do you have a key project to conduct? Need to adapt or, on the contrary, lead the way? We look forward to hearing your challenges and working on their solutions!