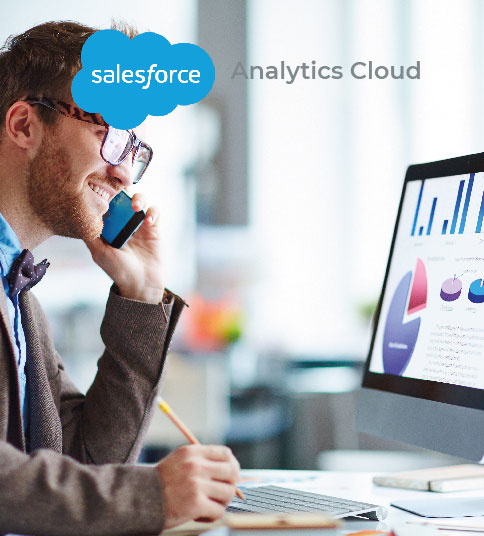 Analytics Cloud
With Einstein Analytics Cloud, Comforth Easyfront helps you make the right decisions for your Salesforce organization.
Einstein Analytics allows you to deepen your understanding of your customers, build customer loyalty, and identify new opportunities and trends. Incorporated on a native level within Salesforce, you can access all your data without changing tools and receive recommendations on the right steps to take.
Einstein Analytics Cloud allows you to:
Create intuitive dashboards and AI
Make forecasts, get recommendations
Build customer loyalty and identify new opportunities
Share your results securely
Want to go a step further side by side?
Do you have a key project to conduct? Need to adapt or, on the contrary, lead the way? We look forward to hearing your challenges and working on their solutions!